Mobile Auto Marine R.V. Airplane Window Tinting Film 904-662-5501 Lifetime Warranty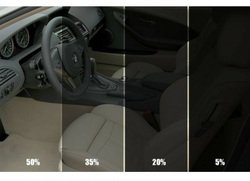 SunTek Window Film reduces heat, glare, and fading on all personal property with glass. Either reduce just the heat and ultra-violet rays. or stop the the heat and reduce the glare. Its like putting sun glasses on your car. Nano-Ceramic Auto Tint Reduces more Infrared rays than your standard auto window film. Resulting in 10% increased total solar energy rejected, while keeping your view clear.
SunTek CXP Advances window film technology to new levels.
CarbonXP, a next generation window film, gives dealers the opportunity to offer their customers enhanced performance for high-end applications. Other features and benefits include:


The latest in non-metal, nano-hybrid, Carbon technology
Non-reflective, "black" finish that will not fade
Superior heat, infrared, and UV rejection for increased comfort
Signal enabling technology that causes no interference with cell
phone, radio, or navigation system signals

Lifetime Manufacturer's warranty, that includes fading

---
itemprop="brand" itemscope itemtype="http://schema.org/Brand"itemprop="logo"itemprop="image"