Glass retention film was originally designed for bomb blast protection for U.S. Embassies through out the world. Now it is used for violent storm protection and glass breakage prevention on golf courses , commercial buildings , homes and even vehicles. Solar Security Window Films come in tinted and clear versions. 99% u.v. protection with all Suntek Window Films. Contact Jacksonville Window Tinting for a free estimate.

Only Approved Impact Film Will Protect You!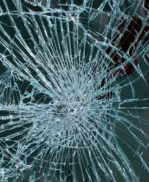 SunTek Safety & Security Window Films
provide protection for Residential, Commercial, and Government properties. By blocking ultraviolet rays, deterring smash-and grab robberies, and preventing flying glass shards from causing injury during violent storms, SunTek Safety & Security Window Films offer increased protection for a variety of applications.
Designed for applications where safety and security is a priority
Excellent solar performance, including heat and UV rejection, as
well as glare reduction
Superior optical clarity
Advanced adhesive formulation
Evaluation according to the following test methods/standards:
Small Missile Impact Test – ANSI Z-97.1 and CPSC 16 CFR 1201 Large Missile Impact Test & Cyclic Window Pressure Tests –ASTM E 1996-03, Level C, 4.5lb 2" x 4"
GSA Explosive Test – GSA-TS01-2003
Flame Spread and Smoke Developed Test – ASTM E-8
Made in the U.S.A.
All SunTek Window Films are exclusively manufactured in the United States at a world-class facility in Martinsville, Virginia. At this site, SunTek has invested in a broad range of production and manufacturing equipment including precision laminating and coating machinery, and a state-of-the-art dyed film line. Additionally, our technical team of engineers and chemists has developed a wide range of innovative and proprietary technology that is exclusively available to SunTek customers
---